Summer
Boating/Paddling
Families, friends, and fishermen alike find Schroon Lake's natural spring water the perfect launching point for a memorable day. Lake Harris in Newcomb, Paradox Lake in Schroon, and Putnam Pond are also fantastic places to launch and explore the beautiful waters of the Adirondacks. Need a break? Take a dip at the Town Beach in Schroon Lake. Or find a remote corner of a lake to drop an anchor to soak up some sun and enjoy a floating picnic.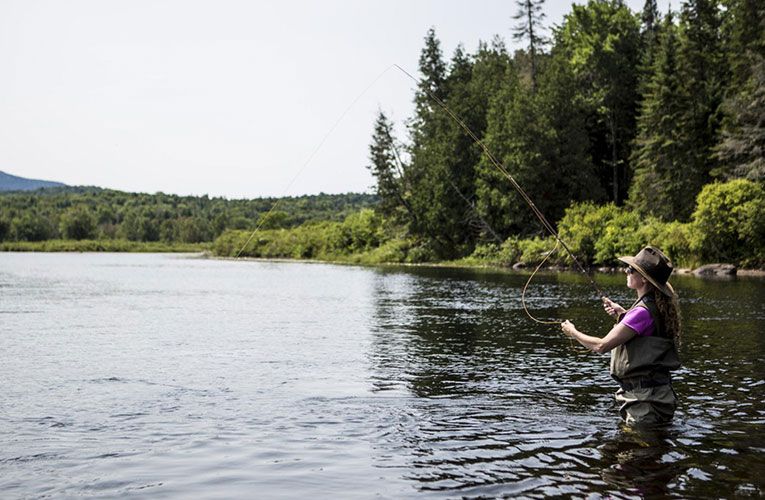 Fishing
Schroon Lake is a wonderful fishing location for various coldwater and warmwater species. Schroon Lake is a medium size body of water located on the Warren and Essex county line. Throughout the summer smallmouth bass and largemouth bass can be caught. Smallmouths will be along the rocky areas adjaced to the deep water.
Schroon Lake Farmers' Market
Hours are 10 a.m. to 3 p.m. at the Schroon Lake Town Hall parking lot. Friendly vendors offer fresh vegetables, fruit, meats, eggs, baked goods, cheese, soap, maple syrup, jams and jellies, herbal dip mixes, and more.
Seagle Music Colony Theater
Seagle Music Colony Theater is the premier opera and musical theater producing organization in the Adirondack region of upstate New York, as well as the oldest summer vocal training program in the United States. In 2021, Seagle Festival celebrates its 106th Anniversary Season.
The Strand Movie Theater
The Strand Theatre has been operating since at least 1941, when it was listed with a seating capacity for 350. A lovely small town theatre, reminds you of the old days with a lot of the original architecture still in place. Feels like you have stepped back in time.
Winter
Snowmobiling at C+C Adirondack Snowmobile Tours
All tours are customized to your ability level and desires. On their tours, they supply you with the snowmobile and helmets, you just bring your winter clothes and the desire to have fun! If you do not have your own warm clothing (ski clothes work perfectly), they have a small amount of clothing available for a small fee.
Skiing/Snow Tubing at Schroon Lake Ski Center
Right in the village of Schroon Lake you will also find the Schroon Lake Ski Center, ideal for beginners – and it's FREE! The hills are located on the Schroon Lake Municipal Golf Course, which is a great place to take the family snow tubing and sledding as well. Plus, from the top of the hills, you'll get a great view of Schroon Lake before you make your descent.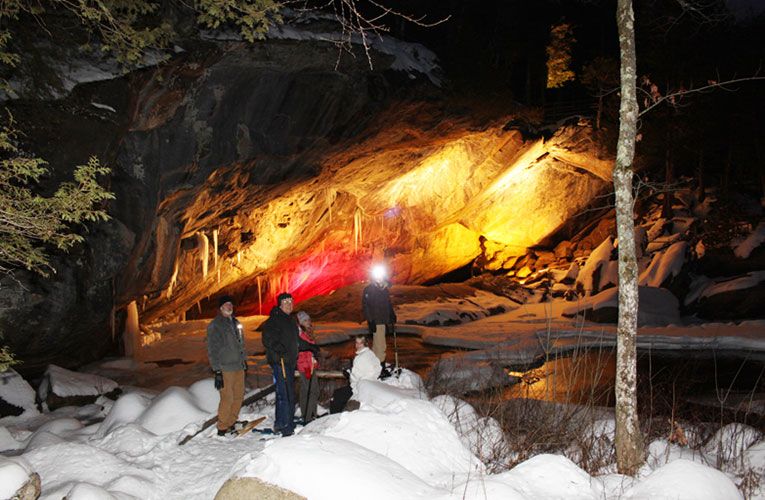 Snowshoeing at Natural Stone Bridge and Caves
Witness a magnificent transformation of landscape as ice flows form everchanging sculptures beneath the Stone Bridge and along the river.  Snowshoe through the woods and return to toast marshmallows by the bonfire.