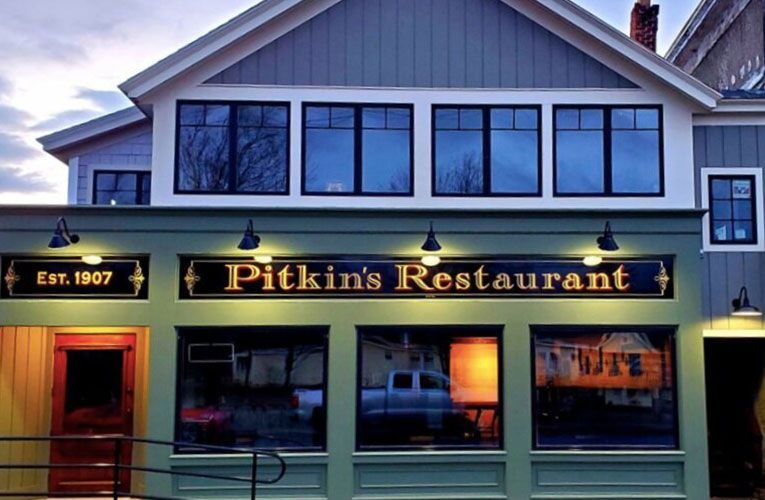 Pitkins Restaurant
A family owned business for over 100 years. Located in Schroon Lake New York. Serving breakfast, lunch & dinner.
Witherbee's Carriage House
Come and visit a wonderful old carriage house which has been converted into a charming, and casual restaurant. The dining room on the main level is a bit more formal, but by no means stuffy. The upper level loft dining room has a full service bar and entertainment space.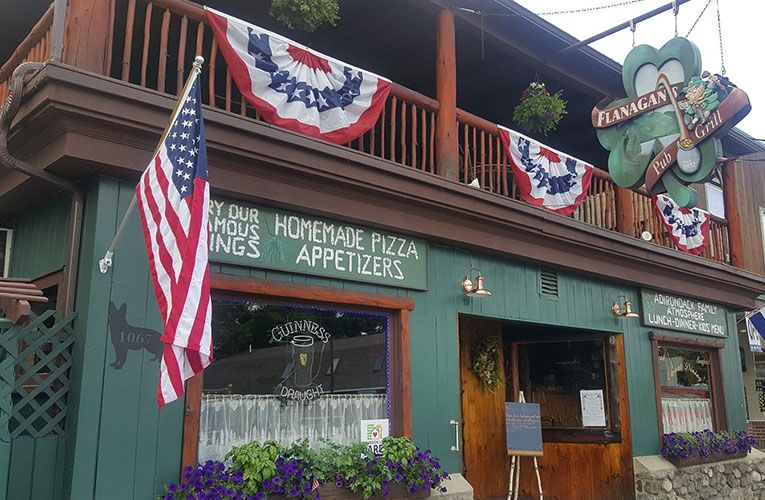 Flanagan's Pub & Grill
Long-standing, log cabin–style haunt offering traditional pub grub, draft beer & cocktails.
Vine & Barley
Vine & Barley is located on the 2nd floor of The Towne Store, come in and discover this hidden gem! Enjoy their comfortable and unique balcony seating overlooking the village of Schroon Lake, or kick back in their stylish interior seating with air conditioning. Two great spots to enjoy a refreshing beverage and a delicious cheese plate, crepe, panini, or salad. In true tasting room format, they offer tastings of craft beer, wine slushies, and farm wines from 4 local wineries.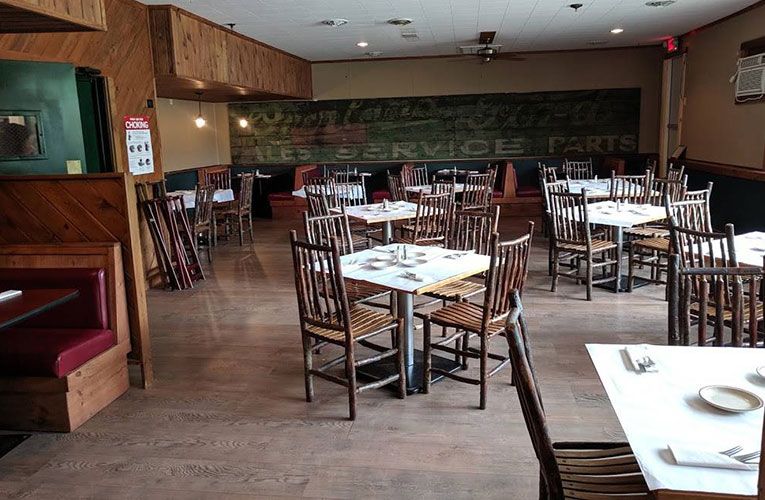 Trail Break at Schroon Lake Dining & Lodging
Trail Break offers guests a comfortable and clean place to rest after their adventurous days spent hiking the high peaks, boating or fishing on the lake. They even have direct access to the snowmobile trail for your convenience. Their restaurant boasts delicious dining options for all to enjoy. Local produce and farms are used in season and whenever possible. Outside dining available in season.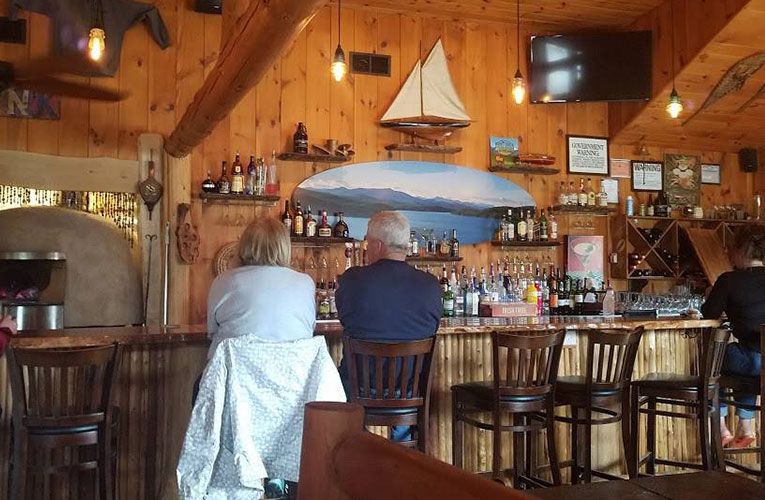 Sticks & Stones
Sticks & Stones is a casual dining gallery café featuring fresh food and a full bar in a rustic Adirondack setting. The warm interior features beautiful décor including rustic artisan wood and stone, a crackling hand laid stone fireplace, wood burning oven, craft beer, boutique wine, handcrafted cocktails, and fresh locally sourced proteins, cheeses, and produce when available. Guests enjoy a relaxed and welcoming ambiance with contemporary and classic acoustic folk music. They also offer outdoor seating and a dog-friendly patio!